While he is working in the development of the Internet of Things, he imagines the future beyond the domains of Earth, once the Net is consolidated in outer space. We have a conversation with Vinton Cerf, one of the "fathers" of the Internet and a fierce advocate of the virtues of a 100% interconnected society.
Text: Emma Bouisset
Photos:
La Salle-URL
---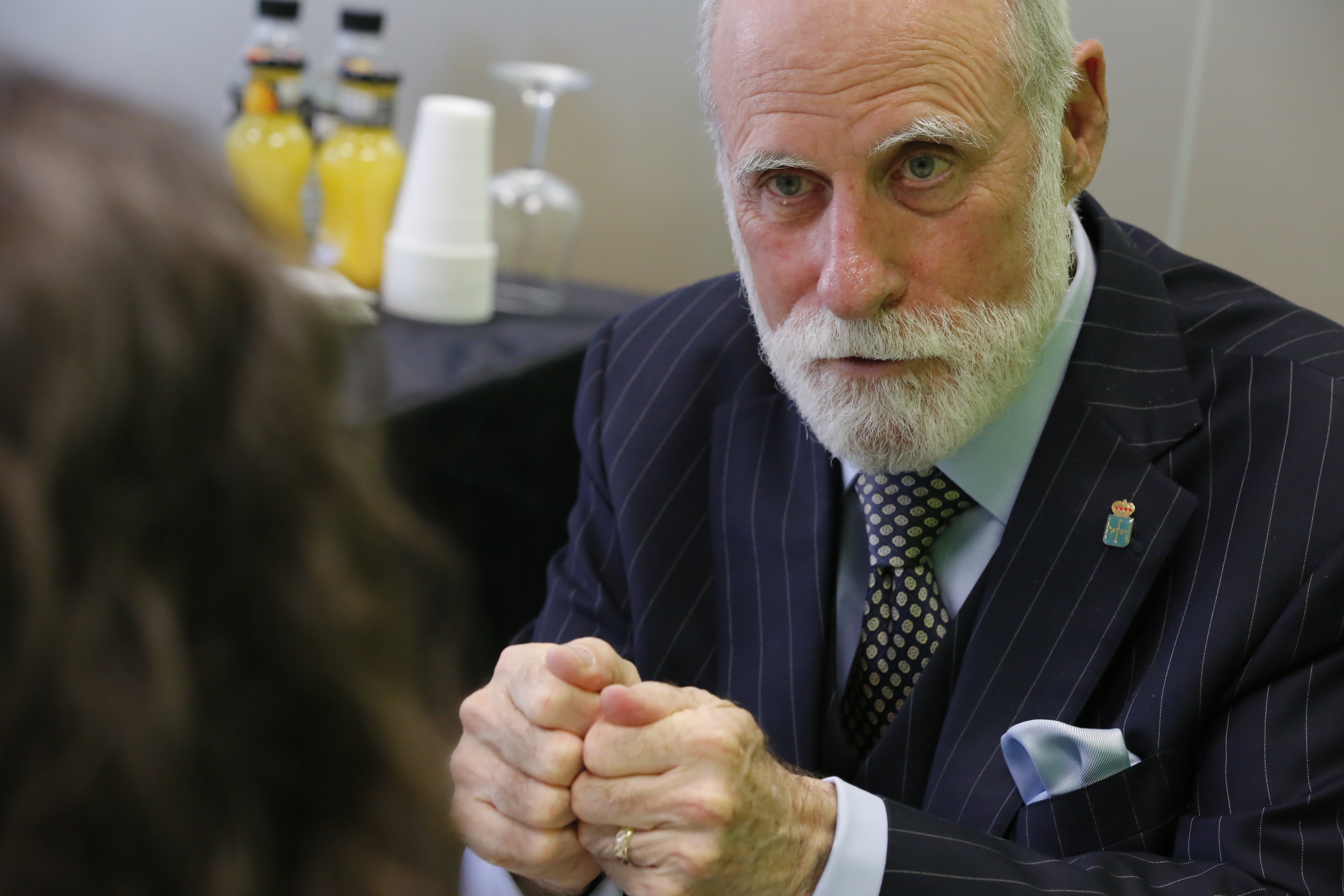 In slightly over 40 years, the Internet has evolved from email to websites, apps for Mobile Technology and the cloud and now we are talking about the Internet of Things. Could you tell me about this project?
The Internet of Things is still in early days. Lots of different companies are engaging in this idea of programming all devices that can be connected to the Internet. But we do not have common standards yet. Eventually we will get them but right now the companies are rushing to make their products and get them out the door. On the other hand, the consumers are going to find that while it is somewhat handy to have an app that controls a particular device, what if you had fifty devices in the house connected to the Net and you needed a different app for each one? You would go crazy. So there has to be a more coherent solution. We need more standards and more interworking among the various devices. I think this will come. What is important though is that we start paying attention to things like safety because we want these devices not to fail. They have to be reliable when they work: we want them to work properly so they do not cause damage, or harm or even injuries. We want them to be safe. I do not want a big headline that says: "100,000 refrigerators take over Bank of America". Therefore, we need to build in strong authentication so the devices that are part of the house, part of a business or an office know which other devices they should or should not talk with.
So there is still a lot of work to do…
Yes. We still have a lot of work to do regarding standardization, safety and privacy. We have to think about the way these devices work and check whether the information they have can erode somebody's privacy and maybe even jeopardize people's safety. We have to recognize that information which seems somewhat harmless is potentially hazardous and we have to protect ourselves against this hypothetical improper access.
"It is important that we start paying attention to things like safety because we want these devices not to fail. They have to be reliable when they work. I do not want a big headline that says: "100,000 refrigerators take over Bank of America."
And what can you tell us about the Interplanetary Internet? That sounds like an impressive project…
Well, it is already running between Earth and Mars. But the real action will come in the subsequent 2020-2030-2040 period, as new spacecrafts are sent out there to do their robotic missions –or maybe even carrying astronauts– and once they have completed their mission, we can repurpose them to be nodes in a store and forward backbone. And that is the part that I get excited about because it is possible to guess how this backbone will grow over time to support new human and robotic missions. And that makes it possible for us to get information back that we would otherwise not get. So I am looking towards the Interplanetary System as something that will grow over time with usage and that will support both human and robotic space exploration.
Does this mean we could "leave" the Earth in the future?
Well, if you think of it as being "in the future", I suppose so. The short term future is that the Net will grow over time until most of the planets are interconnected in the system. There is even a longer term project which is sending a spacecraft to the nearest star in Alpha Centauri, which is 4.3 light years away. That is a long distance because at the rate that we can currently run the rockets, it will take about 65 to 70,000 years to get there. But there are some new designs of ion thrusters that could reach the speed of light, or could even be 20% faster. And that would be enough to get to Alpha Centauri in 100 years, which is not bad at all.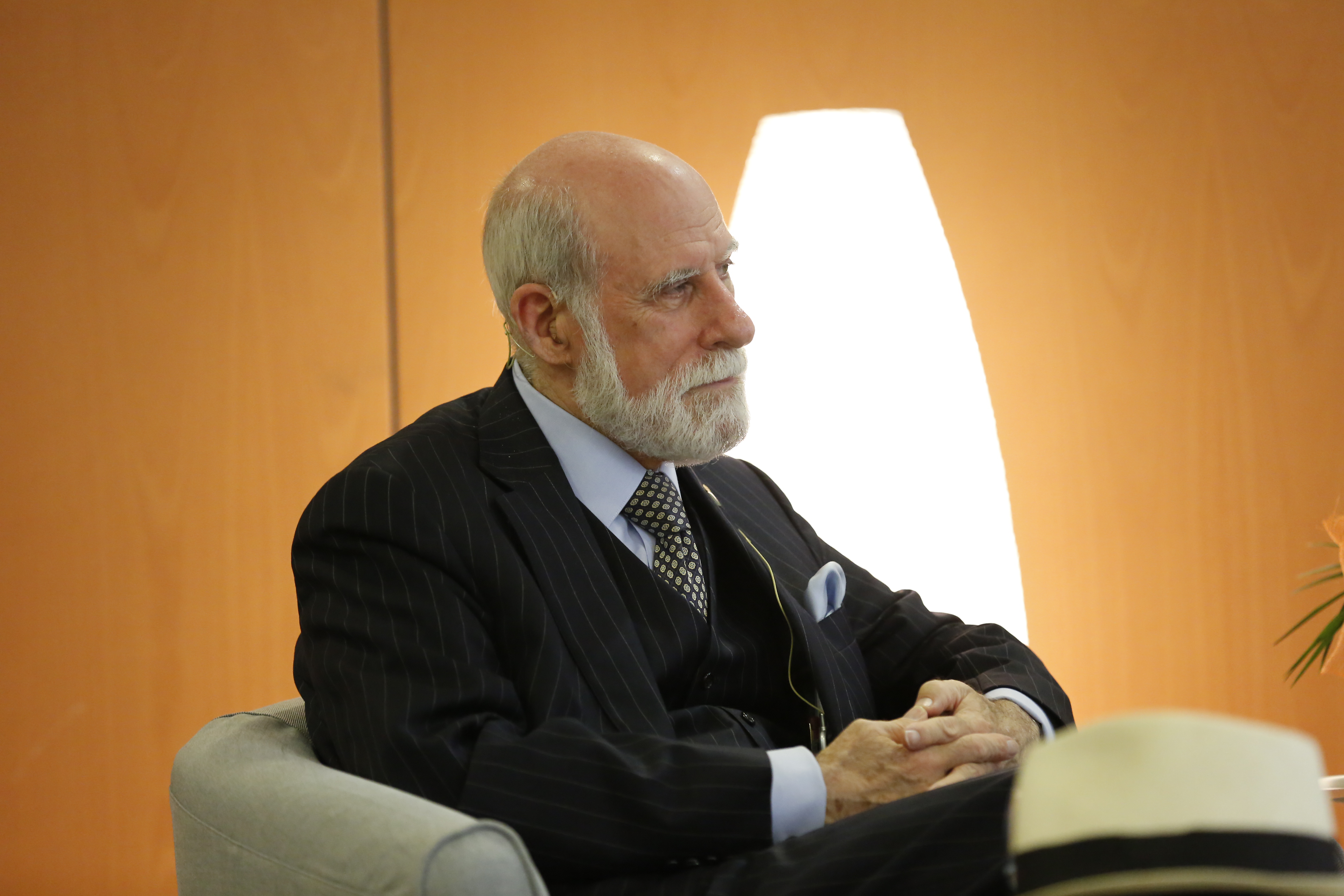 Let's go back to Earth. Certainly the Internet has not only changed the way we communicate but also how we do business, work and consume. And all those changes have happened so fast that many industries are now suffering the consequences. To give just one example, the cultural industries: did you know that in Spain, almost 88% of all the contents consumed through the Internet in 2015 were illegally downloaded (1)?
¿88%? I do not know for sure if that is an accurate number. What I can tell you is that an enormous amount of content is being uploaded to Youtube and we try very hard to detect copyright material.
Regarding file sharing… You know, people lend their books. This is what is so interesting about business models. If I buy a DVD and I lend it to you, there is nothing illegal about that. If I send you a copy, it is claimed to be a copyright violation and the presumption is that I am going to continue watching it after I also give you a copy, but what if I never watch it again? So it is clear that the copyright notion is built around fixed media that are hard to reproduce and they have been trying very hard to get the business models on the online world to match this hard-to-reproduce idea. The thing is that digital content is not hard to reproduce. In this sense, I think it is very interesting to see what the iTunes people did. They basically said: "OK, we get it. You do not want to buy the whole album and you are just interested in listening to one song. So we will let you buy that one song for 99 cents."
"The Internet will grow until most of the planets are interconnected."
Apple, though, is a big company. What happens to the rest of small businesses? Let me point out that almost 80% of companies in Catalonia are SMEs and freelancers. The Internet has changed them…
The Internet has changed journalism and some people blame the Internet for the problems in the publishing industry. I think that is not entirely fair. The consumption of physical media was going down even before the Internet existed. So we have a fundamental problem with the product: paper products are not as liked by consumers as they once were.
And how should we adapt to this new reality?
We have to rethink what news means. And we need to separate the concept of news from the idea of newspaper, for example, because that is not the right medium. In this respect, we have tried to help news publishers monetize news via Google News and letting people click on the story they are interested in to get to the original publisher. And if the publisher wants to charge for that or offer you a subscription, we are happy with that. We have nothing against it.
Another criticism the Net most often receives refers to privacy / data protection. Is this one of its biggest weaknesses?
There is no question that people abuse the Internet. They harm other people using the Net as a tool and they are often in a different jurisdiction, so they might be in one country and harm somebody in another country, causing an international problem. We have three ways to tackle the problem: technical restrictions, legal restrictions and moral restrictions. And it is amazing how powerful a moral system can be. If enough people in a community say "We do not want this to happen", it will not happen.
"Digital divide: "It is not clear whether we will reach zero cost but certainly we want to drive the expense down."
Last year you said you were worried about the "digital Dark Age". That is: that all the images and documents we have been saving on computers will eventually be lost as hardware and software become obsolete. Have you found a solution yet?
There are some technical means for preserving digital information and I think we should be applying all of those that will work. The concern I have is that much of the reason why we cannot get access to all the digital information is that we do not have enough readers to read all the media, so the only solution is placing readers or emulators on the Net which are able to run old software.
Then, we shouldn't worry anymore?
Legally we have to figure out under what circumstances we can get accurate descriptions of the instructions set for the hardware we are emulating and see who could have access. And nobody has found a good answer yet.
Today, the world is divided between those who have access to the Internet and those who do not. But having a proper connection is still a luxury for many individuals. What must be done to achieve unlimited access at zero cost one day?
No, it is not clear whether we will reach zero cost but certainly we want to drive the expense down. I think the good news is that technology is helping us. It is getting cheaper and cheaper to build a smartphone, for example. I also think the frequencies that we use for radios will go up, and as they increase, we will get a higher bandwidth, which will ease some of the congestion. It is also conceivable that as the Internet of Things continues to evolve and as soon as every building has an Internet-able device, we may end up with a situation where users get access to services for free via the connection of companies that are willing to share it, provided that the load is not too heavy. I have seen examples in Cuba. So these are possibilities for overcoming this digital divide. But I think it is very important to get the cost down.
«Do you have 
wi-fi?»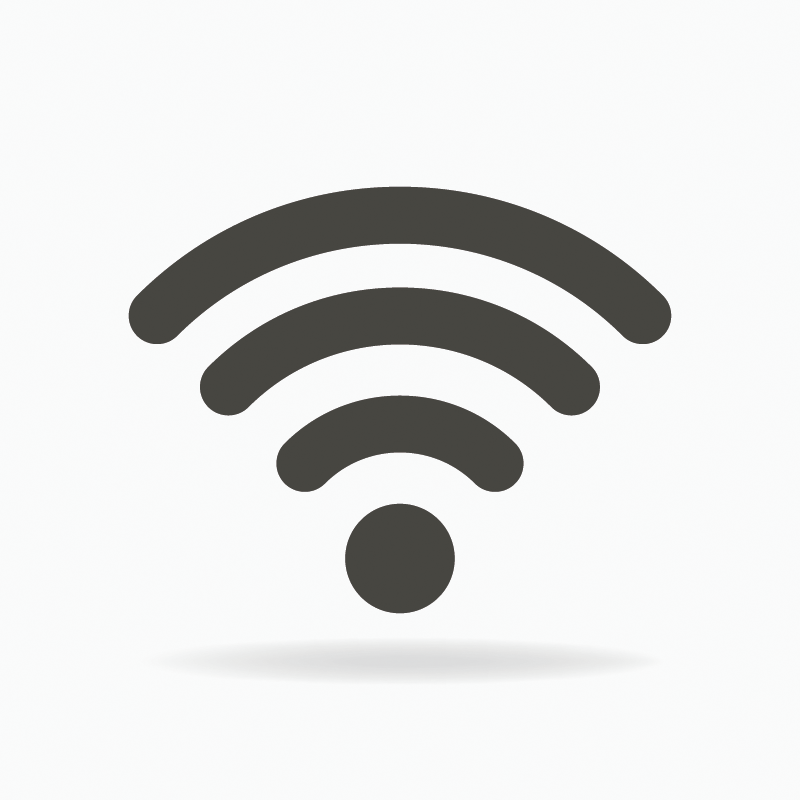 As a catalyst of the Fifth Branch, what role should the Internet play in helping to solve global problems such as the refugee crisis or climate change? In the field of education, are we using its resources in a purposeful and efficient way? We have asked Google's Vice President about these matters and here are his answers:
Balloons that boost coverage to get more people online
"The most common question asked by a refugee is: "Do you have Wi-Fi?" And it is both very satisfying and scary to hear that because we would like to provide access everywhere but it is still not possible. Google has been investing in the launching of hot-air balloons at 50,000 feet (we are testing them commercially in Sri Lanka) which are able to provide Internet services, boosting coverage in the region. And that is very helpful, especially for people who live in rural areas or who are on the move."
Raising awareness
"Climate change is a very serious problem and I think we have succeeded in raising awareness among a good amount of the population. But we must do much more. The big worry that we have right now is that if we do not reduce CO2 levels, methane hydrates that are right now in the oceans, near the coastlines, will be eventually released, and they are 27 times more powerful in terms of global warming than CO2. So I am hoping that we will control the carbon problem soon enough. Otherwise, we will be leaving our children and our grandchildren a really terrible world to live in. Somehow we have to persuade people that each of them can actually do something in the fight against climate change."
Learning by doing
"There is a young population that turns to Khan Academy*, for example, or Youtube and Facebook in order to get information about certain topics. That is an interesting phenomenon: the Net is increasingly used to get information. I believe that we really have to rethink how people learn. When a teacher is lecturing, the student is not doing much. And I think you learn the fastest by doing things. So as long as we can use the Internet to engage students in doing scientific exploration or comparative reading, it is a positive thing. On the other hand, I do not think we have exactly figured out the best way to do that. So I am hoping, frankly, that the Internet will become much more usual at schools and in the learning field."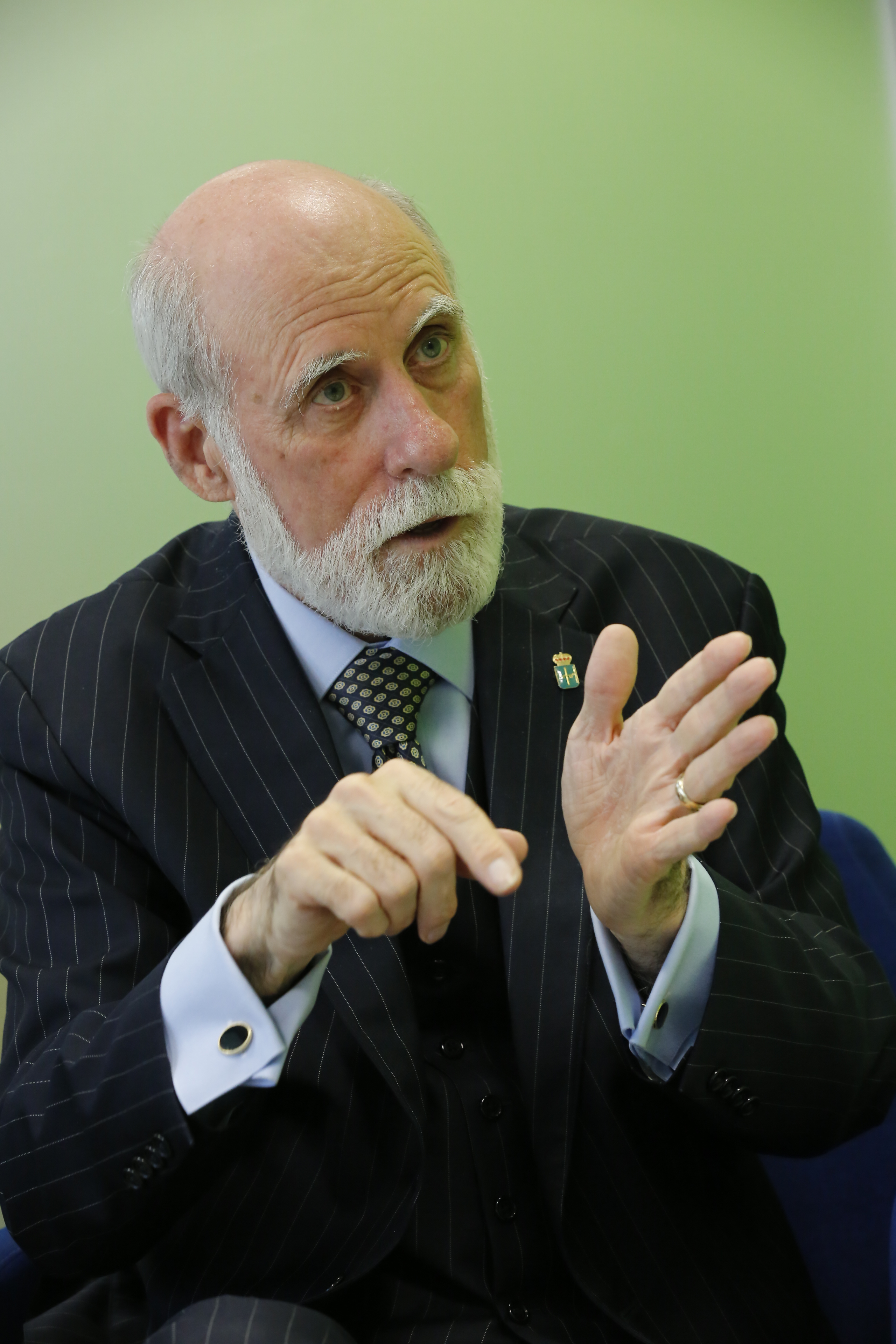 Vinton Gray Cerf is an American engineer and technologist. Born in New Haven, Connecticut, in 1943, he holds a Bachelor's Degree in Mathematics and Computer Science from Stanford University and a Master in Science and a PhD from the University of California, Los Angeles (UCLA). He is currently the global Vice President at Google ("Chief Internet Evangelist").
Considered to be "father of the Internet" (he contributed, together with Robert Kahn, to the development of TCP / IP protocols), he estimates that "the right to forget" is confronted by the "right to know", and therefore, it does not make sense from a technical point of view. He also believes that the television industry should stop seeing the Internet as a threat, because it is the very opposite: a great opportunity. Furthermore, in a recently published book, co-written with David Nordfors, Disrupting Unemployment, both authors recommend the use of technology and innovation to create jobs and to improve people's job satisfaction, since, according to them, technology does not lead to the rise of unemployment.
---
(1) Source: Observatorio de piratería y hábitos de consumo digitales 2015 (Spanish Observatory on Piracy and Digital Consumption Habits, 2015)
(2) Khan Academy is a non-profit educational organization that produces short lectures in the form of YouTube videos.